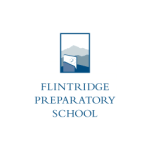 Website Flintridge Preparatory School
Assistant Makerspace Coordinator and Science/Math Teacher, 2022-23
Flintridge Prep seeks an innovative, flexible, organized and collegial teacher to assist our Makerspace Coordinator with our thriving new Makerspace and also teach classes. This full-time position, beginning August 2022, would consist of helping part-time in the Makerspace and teaching approximately two sections of science or math classes, as needed: likely Biology, Chemistry or Physics for science or Geometry, Algebra II or Pre-Calculus for math.
A new three-story collaboration building was completed in 2020 and opened full-time to students in August 2021, and the Makerspace is the bustling anchor for the STEAM-themed first floor.
The ideal candidate will be a collaborative team player and "make-it-work" problem solver, eager to build upon a makerspace culture that incorporates the significant STEAM work Prep has done in recent years. This person will be comfortable and forward-thinking with technology and will always be seeking to grow and help others grow.
Useful background for this position includes workshop experience and comfort with power tools such as saws, hand drills, and drill press. Other helpful skills include 3D printing, laser cutting, basic coding, experience with robotics (Arduino, Raspberry Pi), and familiarity with sewing, embroidery and vinyl cutting machines. This is the perfect role for someone who enjoys tinkering of all kinds and relishes the chance to help build an already strong program, in conjunction with a variety of departments and the school's Makerspace and STEAM Coordinators.
The position will report to the Makerspace Coordinator and to other relevant department chairs. Responsibilities will include but not be limited to:
·       Working with students in the space during and after school, on both curricular and extracurricular projects
·       Assisting teachers who bring their classes into the space
·       Helping manage the space through building, installation, trouble-shooting and maintenance of equipment
·       Training teachers and students on use of the space
·       Upholding safety procedures
This position requires the ability to work seamlessly with colleagues, communicate effectively, and mentor middle and high school students. Flintridge Prep welcomes and seeks out candidates of all backgrounds and experiences.
Please send a cover letter and resume to Sarah Cooper, Associate Head of School, SCooper@flintridgeprep.org.
Assistant Makerspace Coordinator and Science/Math Teacher, 2022-23